Thompson's Waterseal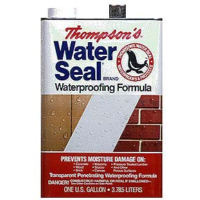 The Thompson's WaterSeal brand remains the undisputed national leader in the exterior waterproofing category, in terms of market share, brand recognition and consumer trust. The Thompson's Company has earned a well-deserved reputation as a leader in identifying industry trends and emerging technologies.
Store Hours
Thomasville
Mon - Fri:
7:00 am - 5:00 pm
Jackson
Mon - Fri:
7:00 am - 4:30 pm

Now Avaliable At Our
Jacksonville Location
Is Blue Tarp right for you?